LCM chair by Charles Eames
U.S.A., 1946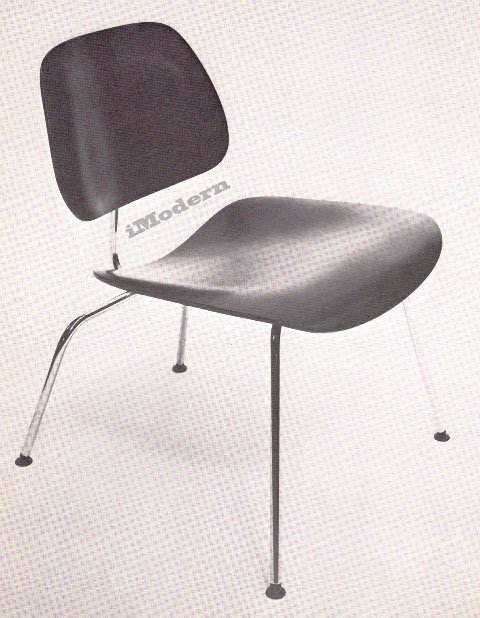 The LCM was technological in its design so it was an exceedingly advanced
chair. Eames had been experimenting with formed plywood for a number of
years (he was side-tracked during the war to the production of a leg splint
for the United States Navy) and with the mechanics of joining different
materials with a strong by flexible joint.
Charles Eames collaborated with Eero Saarinen in the early forties and they each later had an enormous influence on the development of furniture technology and design. To our eyes now, the LCM expresses the very best in post-war design. The structure stands undisguised, completely appropriate to the way people live in the mid-century period, and possessing an undeniable appeal.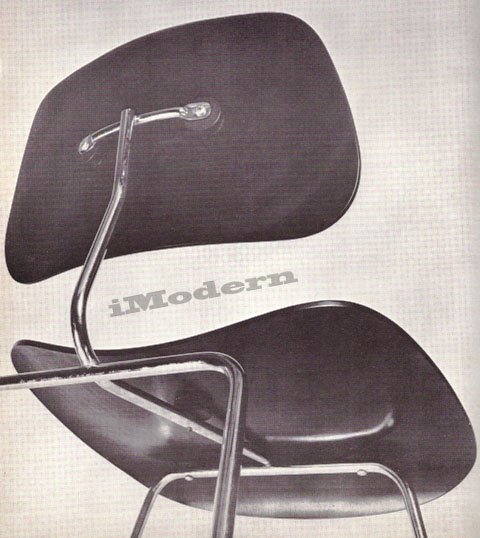 The LCM is made in two leg heights with a chromium-plated steel leg frame assembled with three electric resistance welds. This frame supports separate moulded-plywood seat and back panels. The chair is made in ash, walnut or birch, left natural or stained black or red. The legs were originally rubber tipped, but Eames substituted small self-levelling plastic feet.
The thick circular rubber pad by which the elements are joined was used many times by Eames, and adapted and perfected in subsequent designs. The plywood panels are moulded to a very comfortable form and the whole chair has an open aspect and a vital degree of flexibility.
The pad by which the join is made between the frame and the plywood elements of the LCM chair. The screw connects with a but embedded in the pad itself, and thus the metal element is easily fixed, through the round flattened disc at the end of the tubular frame.