Chair 20 by Poul Kjaerholm
Denmark, 1968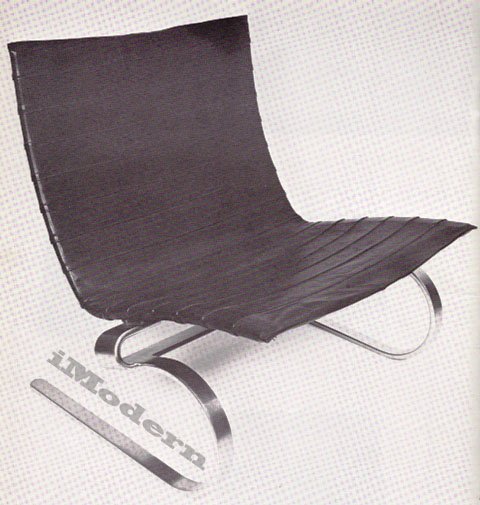 This chair is obviously developed from the Triennale chair: the supporting elements have all been simplified and the tension system is more explicit.
The side frames of the seat and back, and the leg units (cantilevers) are all connected to a single transverse steel yoke, which is slightly bent, this springs the
side frames outward, and these are then brought back into alignment by the
tension of the leather covering.
Thus the covering is kept permanently taut by the spring of the yoke. In the case of the Triennale chair this spring system only applies to the backrest, whereas here, with Chair 20, the whole seat and back as a unit is under a permanent tension.
Visually the chair shares the same elegant gracefulness as all Kjaerholrn's recent designs, and as usual shows an ingenious use of materials, and an ability to simplify the elements while retaining various functional advantages in the way these elements are used.