Hand Chair by Pedro Freideberg
Mexico, 1963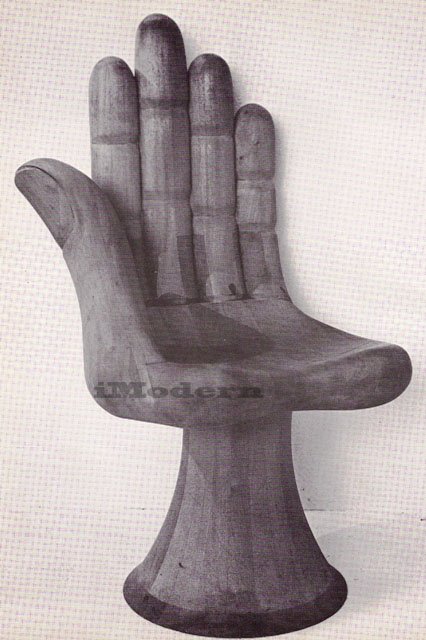 Probably the first of the new wave of surrealist chairs, this one is sold as the sculpture of Pedro Freideberg, an Italian living in Mexico.
It is made cheaply with Mexican labor and sold in wealthy countries like the US where it is a luxury object available in several versions and finishes including gold leaf.

It is interesting to compare this to the baseball glove chair, which is much more pop oriented and more dependent for style on the idiom of its subject.