Steltman Chair by Gerrit Rietveld
Holland, 1964
A recently discovered Rietveld design of unknown date, this is quite a different
concept from his Red-Blue and Berlin chairs with their delineation of lines and planes in space.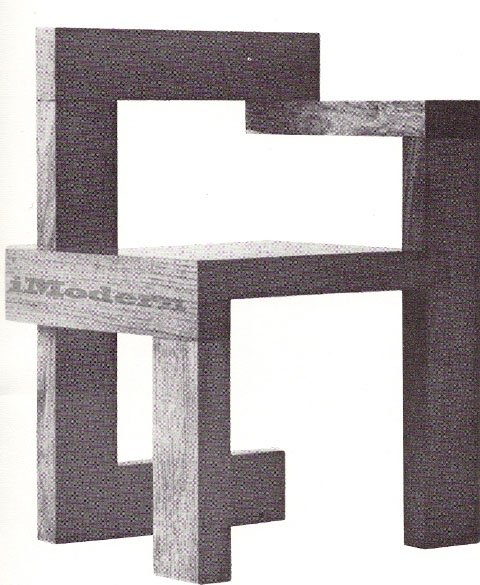 The Steltman, named after the client for which it was designed, is made in natural oak and is available in both left and right-handed versions.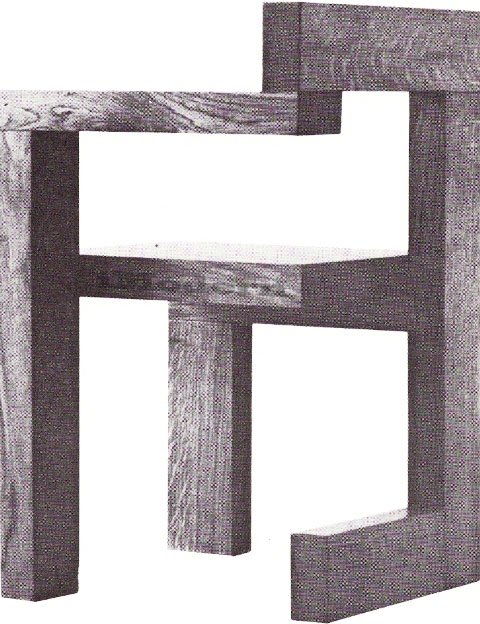 Here a series of 2" x 4" elements are butted together to form a series of L shapes which are then assembled in the familiar by-passing relationship used in the other chairs. Like the Zig-zag chair it has the appearance of being smaller than it is despite its bulky construction.