Plia Stacking Chairs by Giam Carlo Piretti
Italy, 1969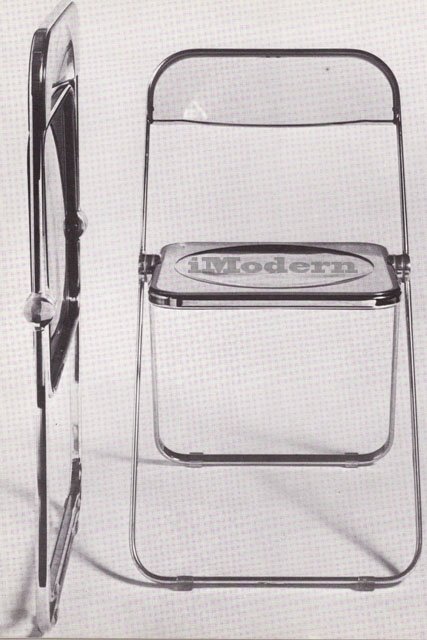 What used to be a humble folding wooden chair, has been transformed into a highly complex technological tour de force of gem-like visual simplicity.
All the previously scattered mechanics have been concentrated in a single cast
aluminium hub which also appears in an armchair and a desk by the same designer.
When folded, the chair is one inch thick except for the hub. The cast plastic
seat and back elements come in opaque or translucent colours, white and plain. The frame is formed from an oval section tube which is chromed or plasticized in white.