Landi Stacking Chairs by Hans Coray
Switzerland,1938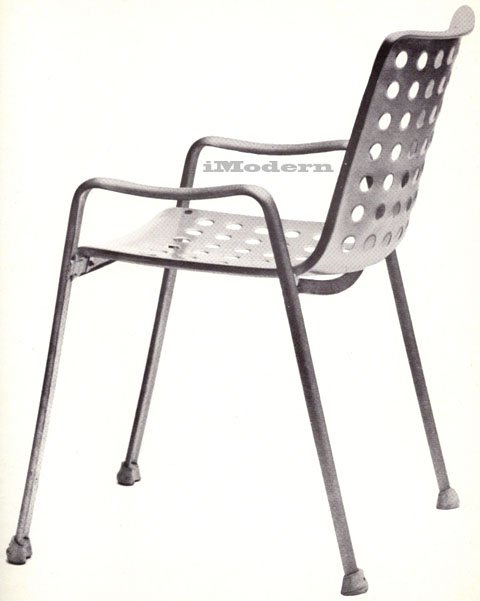 Designed as a stacking park chair for the Swiss National Exhibition in Zurich in 1938, the Landi used the latest developments of the time in aluminium technology, both in terms of alloys and hardening treatments.
The shell is made for strength and flexibility whereas the leg structure is as rigid as possible. The shell is a single mass-produced shape, comparable to the Eames shell of eleven years later.
The finish is slightly crystaline in appearance as a result of heat and chemical treatments required for the shell's physical properties. This finish is one of the most satisfactory possible on aluminium.
There have been dozens of chairs quite obviously based on the Landi, and in many cases these are neater and slimmer and more shapely, but surprisingly most of them now look dated compared with their model - a testament to its underplayed styling and real concern with function and manufacturing suitability.