Batik Modern Textile Art
Lonely Embraces by Noel Dyrenforth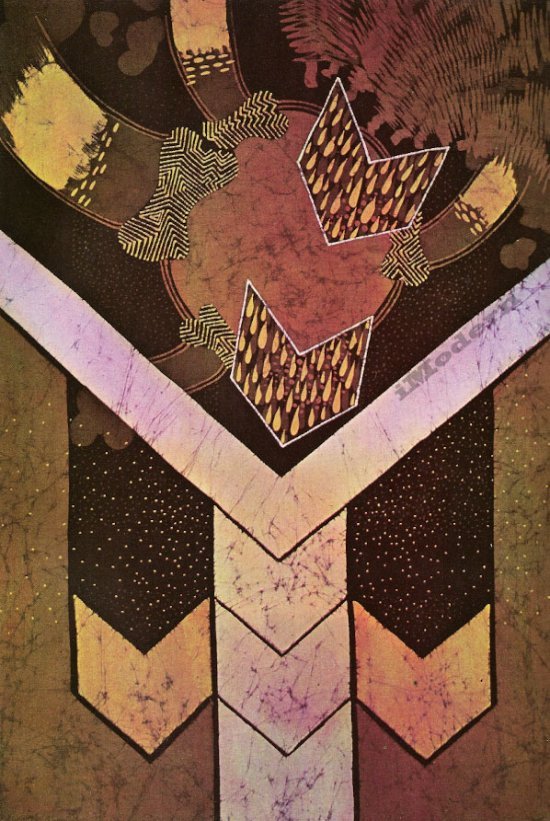 Lonely Embraces by Noel Dyrenforth uses the same technique as Aztec Rainbow. The central Y -shape that dominates the design is softened by a series of luminous colours that seem to melt into each other.
This effect began with the whole fabric being dyed a pale pink. While still wet the lower edge of the fabric was dipped into a pale brown dye and then almost immediately dipped into pale blue.
These colours were made by adding dye to the first dye bath of pale pink. When these colours were dry, the Y -shape was completely waxed. From then on each new dye produced different colour mixes in each half of the fabric.
The dyeing sequence proceeded from brilliant orange to a cool brown, then dark green and finally navy blue.