Batik Modern Textile Art
Noel Dyrenforth Creating a Wall Hanging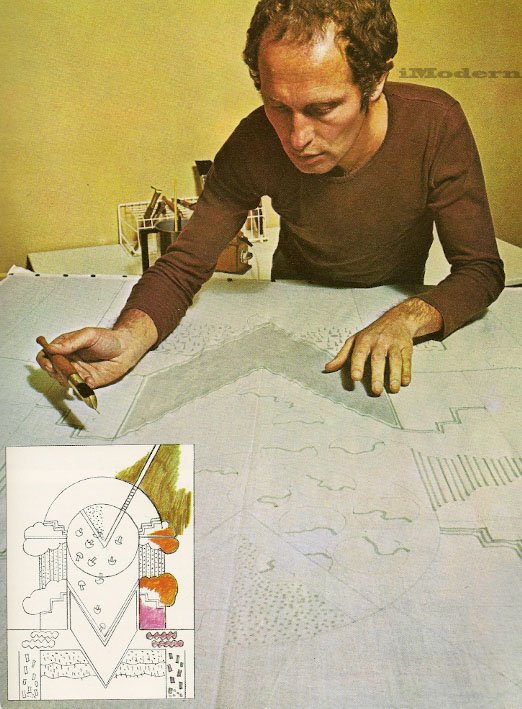 Noel working on the first waxing of the wall-hanging. The inset is Noel's working drawing for this project. The main lines of the composition and its colour scheme are roughly indicated, but there is no intention to predict the effect of the finished batik.
The first waxing will not repeat all the lines shown here but only those details that will be kept white throughout. The order of dyeing will be pale pin brilliant yellow, medium blue and finally navy blue.
Noel is shown midway through the first waxing when everything except the broad chevron shape, which was waxed with a brush, has been drawn in with different tjantings. The wax shows up clearly against the white cotton and the straight waxed lines on the right demonstrate the tautness of the fabric stretched on the frame.